A set featuring a necklace and pair of earrings made from Grey Chalcedony, Red Ruby Zirconia, and sterling silver beads.
Necklace
Length: 17 inches
Individual Price: $115.00
Earrings
Individual Price: $50.00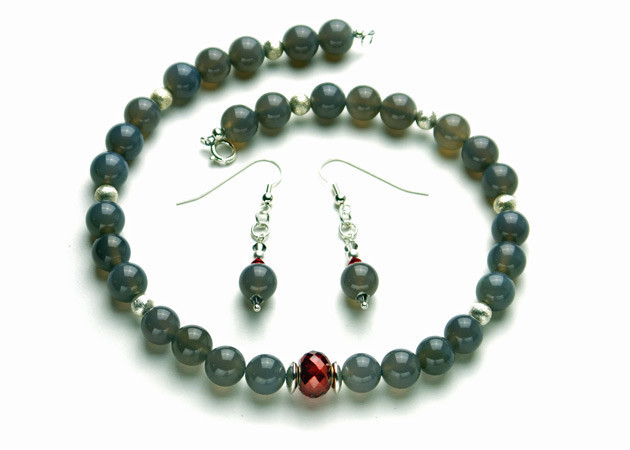 Sets
If you would like to order a single item from this set, please use our
Contact Form
to order the item. Please include the
URL
of the Set and the specific item you would like to purchase. We will you send you special instructions on how to purchase the item.